Real Estate NET Makelaars
The real estate broker that really cares
NET Makelaars is a modern real estate broker, located right in the city centre of Haarlem. Although the firm itself is relatively young, our agents are equipped with decades of experience in the business and a thorough knowledge of the housing market in the Haarlem area. We strive for optimal customer satisfaction by offering honest, transparent and most of all engaged assistance in the process of buying, selling, or appraising a house. We truly are a real estate broker that really cares.
Turfmarkt 32 zwart
2011 CB Haarlem
+31 23 303 54 44
info@netmakelaars.nl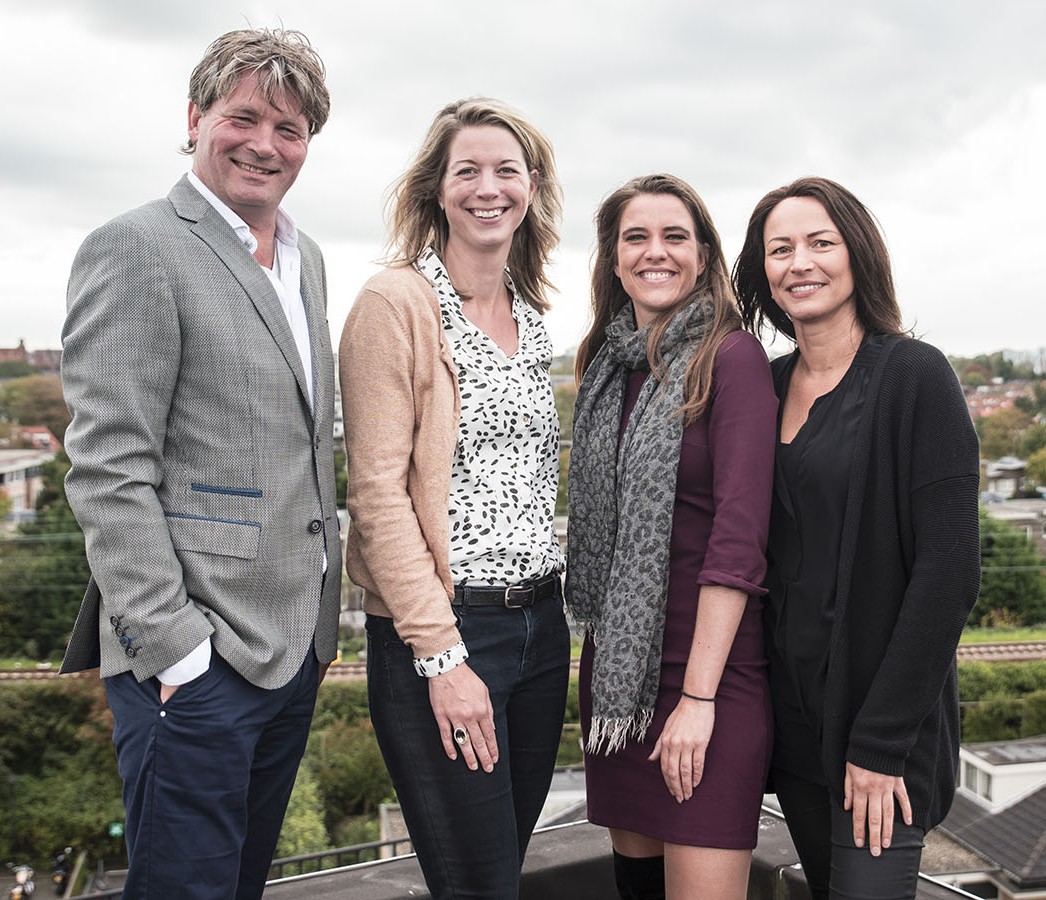 What does this translate into for you?
Personal attention: NET Makelaars consists of a closely bound team of highly engaged estate agents. That's why we offer a single point of contact throughout the entire process; someone who's completely abreast of your personal situation and knows what's really important to you. We are available for questions around the clock, inform you about important developments as they occur, think with you and completely tailor our services to your every wish.
Honesty: Buying or selling a house is among the most important transactions in a person's life. NET Makelaars deeply understands this, so we don't play any games. We offer a clear representation of the situation and honest advice to help you make the right decision.
Transparency: Our pricing is transparent, without any hidden costs or fine print. We're very open about what we do to earn our fee.
No-nonsense: NET Makelaars is a broker with close ties. We're realistic, say what we do and do as we say. Without any gibberish or complicated constructions. In doing so, we make sure you're always on top of the situation and remain completely informed at all times.
Complete unburdening: Buying or selling a house can be quite overwhelming. Mortgage brokers, notaries, moving companies and appraisers all fight for your attention and business. NET Makelaars has a local network of partner organisations, which enables us to relieve you of any burden, if desired. This ensures the buying or selling process runs smoothly with minimal cost to all the other important things in your life.
Services
Whether you're buying, selling or looking for an appraisal, NET Makelaars offers tailor-made services to fit your every need.
Buying
If you're looking for a reliable, well-informed estate broker to help you buy a house, we're glad to be of service. NET Makelaars' experience, thorough knowledge of the local housing market and personal approach means we can help you find the property you are looking for.
When you contact us for assistance, we start by elaborately discussing your wishes, as well as your budget. This is an important step, so we take our time and only start the search when we know exactly what your ideal place looks like. After establishing what you're looking for, we'll give you an update on the most recent supply of properties that meet your criteria by e-mail every day. Whenever you see something that tickles your interest, a short reply is all it takes for us to plan a viewing. Of course, your own personal agent joins you for the viewings each and every time. He or she will help you ask the right questions and make sure you know exactly what the property is worth. Should you decide to put in a bid, your agent assists you in negotiations, using years and years of experience, local knowledge and the observations made during the viewing(s). Once an agreement is reached, we take care of all the necessary formalities, double check all the paperwork, and join you for the final inspection and delivery. And we don't just stop at that. As an experienced broker we know buying a house doesn't end with signing the contracts. So after the deal is sealed, you can count on us to help you organise cleaning, moving and every other matter you might need assistance with. We'd almost pack and unpack the boxes ourselves!
Selling
For many people, buying a new property starts with selling the one they're currently living in. But even if you're not on the market for a new purchase, getting the right price on a sale is highly important. NET Makelaars distinguishes itself as a sales broker by offering free valuation of the property, a strong local support network and personal attention by a single point of contact throughout the entire sales process.
If you inform us that you plan on selling your property, we start out by joining you for a personal conversation. This of course takes place at a time of your choice. During this first visit we immediately value the property, so we can put a realistic price tag on it. It's only after this that you decide whether or not to make use of our services. When you give us the go ahead, we scramble our resources and make every effort to ensure professional presentation and promotion. A housing photographer makes sure your property looks its best, while we draw up floor maps and devise a powerful advertisement for Funda and other relevant channels. Once potential buyers start to gather, your personal sales agent will consult you to plan viewings and will present you with extensive feedback after each and every one of them. When the bidding starts, your agent will assist you by providing strategic advice in negotiations to ensure you get the best possible result. After an agreement is then reached, we take care of all the necessary paperwork and make sure the sale is rounded off to your utmost satisfaction. This means we don't stop at setting up the purchase deed and inviting both parties to sign it, but also verify notarial papers and assist you with final inspection, delivery and all other things you'd appreciate our help with. The presence of our local network, with trusted partners that have all earned their spurs, means we can cater to your every need. Just tell us where and when, and we'll be right there for you.
Appraisal
Every property has its price. Experience however shows that the asking price does not always reflect the underlying value correctly; it can either be too high, or too low. Both of which can be very undesirable, depending of course on whether you're buying or selling. Hence, the appraisal of a property is of great importance. If only because most mortgage providers require an appraisal by an independent third party before granting any financing. NET Makelaars specializes at appraisals. Using years and years of experience, our agents carefully scrutinize every aspect of a property to reach an objective, well-founded value and price. Satisfying you and every other party involved.
So how does it work? Appraising a property is a complicated process, taking into account every little detail available. This means looking at obvious factors such as living space and condition of the premises, but also the area in which the property is located and the value of surrounding and similar properties. Altogether there's a myriad of visible and invisible factors playing a part in a property's market value. Knowing them and getting them all right requires an experienced, certified appraiser. NET Makelaars has these readily available at your disposal.
Every appraisal starts with a thorough inspection of the property on site. Having done this, the appraiser then turns his or her attention to all other circumstances involved (such as the neighbourhood). Once all the relevant information is gathered, the appraiser then draws up a report stating the determined value and how it was reached. Although every property is unique and some may require more time appraising than others, NET Makelaars offers a guarantee to produce any appraisal report within 4 work days after inspection. And if that's not fast enough, there's always an option to speed things up a little if necessary. We're happy to help you out, whether you're buying/selling with us or with somebody else.